Pamper your kitty's taste buds with our wide selection of all-natural and organic treats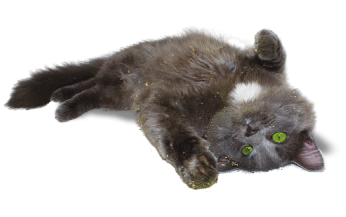 No preservatives, fillers, additives, or by-products–just pure, delicious flavor for a happy, healthy feline. Choose from Savory Shrimp, Tasty Tuna, Certified Organic Catnip, and Easy Grow Organic Oats. Our treats make it easy to give cats a taste of the good life!
Naturally Delicious & Cat-Approved
There is no greater feeling than spoiling a loved one, and your kitty will thank you after choosing any of our line of Snack ´n Treat products. Our catnip is certified organic through Quality Assurance–our chicken, tuna, and shrimp are all-natural so you know your kitty is getting the nutrients essential for a healthy life. Our treats come packaged in a resealable pouch so our catnip stays ultra pure and potent–and our chicken, tuna, and shrimp stay sweet and succulent! Organic catnip is grown in the USA, Easy Grow Greens and Yummy Chicken Bites also are made in the USA!
Snack 'n Treats by Imperial Cat
Certified Organic Catnip
Available in .5 oz or 1 oz
Flowers, buds and leaves only
So fresh, its still green!

Organic Oats
Available in Oat Seeds and Oat Kits
Aids in hairball removal
Safe alternative to house plants

Tuna Dash
Ideal for finicky eaters
100% natural
Sprinkle over food to enhance flavor

Tasty Tuna Flakes
Available in .5 oz
Contains no additives or preservatives
100% natural

Yummy Chicken Bites
Available in 1 oz
High in protein. Processed & packaged in the USA!