Pamper your kitty's taste buds with our selection of all-natural treats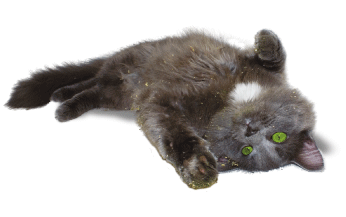 No preservatives, fillers, additives, or by-products–just pure, delicious flavor for a happy, healthy feline. Our treats make it easy to give cats a taste of the good life!
Naturally Delicious & Cat-Approved
Your customers want healthy treats for their pets, and nothing could be healthier than our all-natural Snack 'n Treats line. Our Easy Grow Greens Organic Oat Kits and Seeds and Certified Organic Catnip are grown and packaged in USA! A healthy, low-calorie, delicious, anytime treats for cats. Bright graphics and educational packaging help Snack 'n Treats fly off the shelves!
Snack 'n Treats by Imperial Cat
Certified Organic Catnip
Available in .5 oz or 1 oz
Flowers, buds and leaves only
So fresh, its still green!

Natural Oats
Available in Oat Seeds and Oat Kits
Aids in hairball removal
Safe alternative to house plants